Introduction
Hospitality has been a leading branche in the field of Diversity, first for employees, but pretty quickly followed by services to the LGBT traveller.
Leading international hotel group Hilton, with over 4,600 properties in more than 100 countries, was an early participant.
Stay Hilton. Go Out.
Hilton (France) had already set their mind on LGBT guests in 2007, offering mini-breaks to a male couple holding hands.
In 2012 they stepped it up with a special website called Stay Hilton. Go Out. and a special package in 140 hotels for LGBT travelers and their friends. In 2013 more than 460 properties participated. Guests enjoyed complimentary high-speed internet, a one-year digital subscription to OUT magazine, two welcome beverages and late checkout. "Whether traveling solo, with friends, as a couple or with family, we are proud to offer LGBT guests and friends this value-added package and other resources to make the most of their travel through our 'Stay Hilton. Go Out.' program," said Rob Palleschi, global head, Hilton Hotels & Resorts.
The site was revamped and re-launched in 2014. It i.a. featured openly gay actor Zachary Quinto and featured a calendar of worldwide Pride events, although by March 2015 it still listed events from early 2014 - so it was not really kept up-to-date. An LGBT newsletter was part of the service.
GLAAD and sponsorships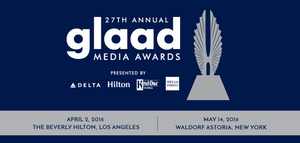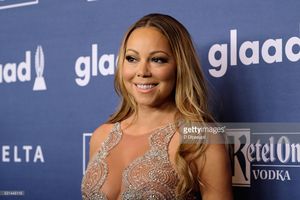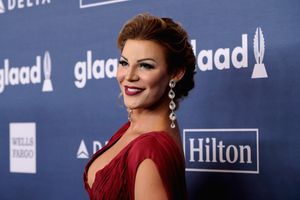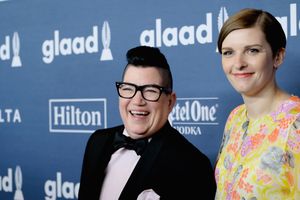 Hilton was proud sponsor of the GLAAD media Awards several times, of Winter Pride Whistler 2014 and of Worldpride 2014. In 2014 Jeff Diskin, Executive Vice President of Commercial Services at Hilton Worldwide, was appointed to the GLAAD National Board of Directors, where he will provide expertise to further GLAAD's mission to rewrite the script for LGBT equality.
"Hilton is committed to fulfilling our brand promise of ensuring that every guest feels cared for, valued and respected by setting the stage for LGBT travelers on any travel occasion. We launched our Stay Hilton. Go Out. campaign in 2012 because being good stewards of the LGBT community is a top priority for Hilton. Leading the charge on important issues is part of our DNA. It's why we always look for new ways to authentically connect with LGBT travelers - from sponsoring LGBT festivals to our extensive website re-launch," stated Rob Palleschi, global head, Hilton Hotels & Resorts.
Wedding bells
The iconic Beverly Hilton hosted the wedding reception for co-plaintiffs Paul Katami and Jeff Zarrillo of California's "Proposition 8" Supreme Court case, which defeated the law banning same-sex marriage in the state. Hilton hosted the wedding "to celebrate this monumental moment with the LGBT community". Hilton Worldwide said it was committed to making wedding moments memorable by "allowing couples to express their individuality, honor their cultural heritage and observe their own rituals at properties around the world".
A special website was opened for same-sex couple to plan their honeymoon. In 2014 a gay couple was shown — eventually with the headline, "Be the couple whose honeymoon never ends." In 2015 a Facebook post with a rainbow-striped shirt celebrated the Supreme Court marriage ruling that said, "To paraphrase a wise woman, if you love it, then you should put a ring on it. Today's court ruling in the U.S. paves the way for this to happen. Now, let's talk honeymoons."
AFA calls again
Much to their credit, Hilton became the target of the fury of the American Family Association (AFA) in 2016. This hate group has blamed gay people for the Holocaust and claimed that freedom of religion only applies to Christians. Spokesperson Bryan Fischer previously called for homosexuality to be re-criminalised, insisting that "Hitler himself was an active homosexual" and gays were "at the heart" of the Nazi party.
The AFA guns were loaded again after Hilton included gay couples in their campaign "Stop Clicking Around", dubbed by a journalist as "Hilton's Biggest Boldest Campaign". Lifestyle website Salon observed: "Damn, it just never gets old, watching the bigots on the wrong side of history flail around while the functioning adult world pays them no mind. Don't ever change, American Family Association, because you are so, so entertaining." The campaign includes TV broadcast and digital spots, billboards and The Rolling Stones "(I Can't Get No) Satisfaction" as the theme song (costing the hotelier upwards of $100,000. Ironically, some of the lyrics complain about useless information from advertising).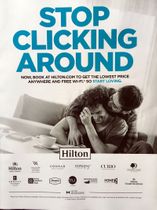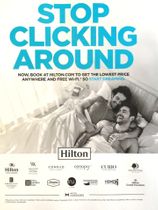 One of the images used is of a (non-naked) smiling gay couple in bed together, sharing a set of earphones. The ad ran in the June2016 issue of Travel + Leisure. Hilton HHonors & Loyalty Marketing senior director Kasey O'Leary said that the duo are a real-life couple, and they're also going to be featured in a television spot this summer. O'Leary said at the time, "We're proud to depict and reflect our guest diversity in our advertising."
The commercial was filmed in New York, London, Tokyo and Thailand and aired in 22 languages. In this footage, only a fleeting image of two people in an infinity pool can be seen, and you may wonder if one is a woman…
The AFA's arguments are usually repetitive, but in this case worth quoting: "Travel and Leisure isn't a gay-specific magazine sent directly to homosexual's homes. It's a widely distributed mainstream publication that can be found in many public places such as doctors' or auto repair waiting rooms. If Hilton had advertised two men playing tennis, cards, or having lunch, that would have been reasonable. However, Hilton chose to make a cultural and social statement by purposely marketing the promotion of homosexuality to a large segment of the population who finds the idea of two men sleeping together unnatural and offensive." Trump has already spoken with the AFA's President Tim Wildmon to 'advise' him on policy and religion.
Apparently, a hotel cannot display its core business ('sleeping'), because that would offend certain people. However, gays playing tennis at the Hilton would be "reasonable": so in fact the old stance "they can be gay, but not act gay" applies. Unlessed they played tennis gayly, of course.
Global Equality Fund
Hilton became the first hospitality partner to join the Global Equality Fund early 2015. The Fund is a collaborative global effort, bridging governments, companies, foundations and NGOs working together to affirm a consistent global message that LGBTI rights are human rights, and to support civil society organizations working to promote the inclusion of and dignity for all persons, regardless of sexual orientation or gender identity. Hilton joined multinational corporations, such as Deloitte, the Royal Bank of Canada, as well as governments of Chile, Croatia, Denmark, Finland, France, Germany, Iceland, the Netherlands, Norway, and Sweden.