Introduction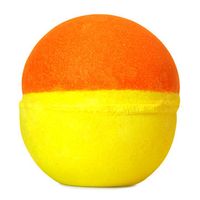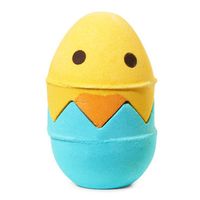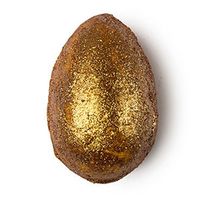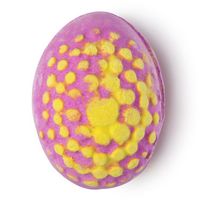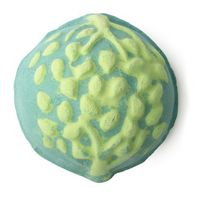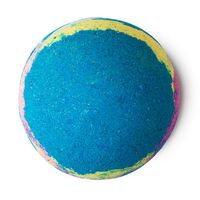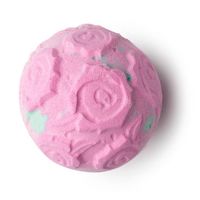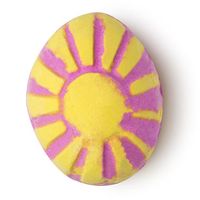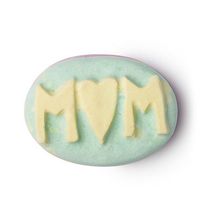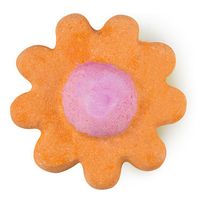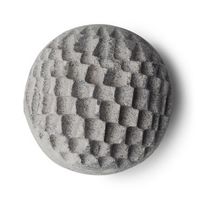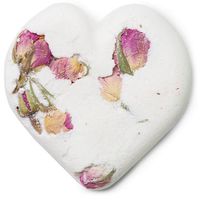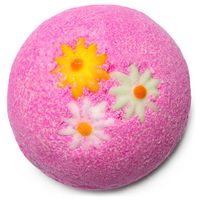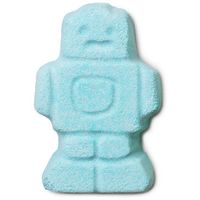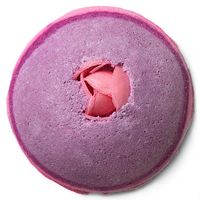 Lush is a privately owned British cosmetics retailer using only vegetarian or vegan recipes. Lush does not buy from companies that carry out, fund, or commission any animal testing. They test their products on human volunteers before they are sold to the public.
They are known i.a. for their bath bombs which are solid bars of sodium bicarbonate, citric acid, essential oils and natural butters that fizz out and can produce an array of colors - including one that spills out little red floating hearts made from Fair Trade organic cocoa butter. How gay does bathing get?
Sochi 2014 - Sign Of Love
In the light of the Winter Olympics in Sochi in 2014 Lush tackled the anti-LGBT bias in Russia with their Valentine's Day campaign, "Sign of Love". The stores featured signs proclaiming "We believe in Love" and staff encouraged customers to paint pink triangles on their bodies in solidarity with Russia's LGBT community and post photos on Pinterest ,Facebook, Twitter or Instagram. However, whilst over 700 stores in over 40 countries took part, the 63 Russian branches of the cosmetics chain did not, due to the ban on "homosexual propaganda".
Australia - Any Two Can Love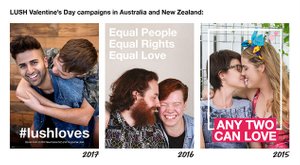 The Australian organization of LUSH supported the Sydney Gay and Lesbian Mardi Gras in 2015 and launched the "Any Two Can Love" campaign for Valentine's Day.
One in-store poster featured employee Sarah and her girlfriend Ellie. The company stated: "We celebrate all love by sharing their story. Share your love story with us. #samelove #weloveyou"
Australia and New Zealand saw another LGBT campaign for the 2016 Valentine's Day. Lush said: "Marriage equality and LGBTQI rights is something that LUSH, globally, feels incredibly strongly about. We believe that no one's love should be illegal and we stand alongside the LGBT community as they strive for universal equality and acceptance. Love is intrinsic to the human experience. We will continue to stand up for what we believe in. Equal People. Equal Rights. Equal Love." The campaign featured the coming out story of two of their store managers, Mems and Thom (the image in the middle).
UK - #GayIsOK
That year they also ran the #GayIsOk campaign in the UK with charity group All Out, selling Love Soap: the soap could not be sold in LGBT-unfriendly countries such as Russia or Qatar. In order to take part in the campaign, Lush is asking purchasers of Love Soap to take a selfie with its bar using the hashtag #gayisok on social media websites. Target was to reach 10 million people: on social media, selfies and words of solidarity reached 30 million people with direct campaign messages. An additional 40 million were reached after the US Supreme Court ruling on marriage equality came down 24 hours after the campaign's launch.
"A little sparkly soap goes a long way," said Alessandro Commisso from Lush. 'Thousands of Lush customers, All Out members, VIPs and allies of the LGBT community told the world that #GayIsOK and made this an epic campaign! By purchasing the Love Soap they have given us their trust (and their pounds) to fund grassroots charities and continue to support LGBT rights as human rights, especially where life is not all glitter.' Profits from sales of the sparkling gold soap were collected into a Love Fund, which raised £275,955.
USA - Love Is Love
In January 2017 they supported the Women's March in the USA with two lesbians in a bathtub: "To everyone marching today, time for some well-deserved bubbles! #bettertogether #womensmarch #loveislove."
They celebrated Valentine's Day with a male same-sex couples sharing a bubble bath – and the hashtag #loveislove. One pundit observed: "These pictures are not exploitative or inherently sexual. This soft, caring, and loving capture of LGBT+ couples is such a rare find in the beauty marketing world." The campaign did not include a straight couple. People took to twitter to congratulate the brand for the move. "Bad ass products? No animal testing? Break heteronormativity for advertising? I love Lush," wrote one user. "I've never bought anything from Lush, but I love the fact that they support different sex couples," wrote another. Twitter users were applauding Lush Cosmetics for its new ad: 'Take my money forever!'