Introduction
Amex was one of the first big companies to target the LGBT consumer. Already back in 1994 the New York Times wrote: "The American Express Company has become one of the biggest mainstream marketers to run advertising in magazines aimed at gay consumers -- even tailoring some general-market advertisements to those publications. American Express and its agency, Ogilvy & Mather Worldwide in New York, have created special versions of ads for Cheques for Two, traveler's checks that can be used by a couple together or separately. Rather than featuring the signatures of husbands and wives, as the regular ads do, the special ads, in Out and 10 Percent magazines, display the signatures of two men and two women."
This was set off in contrast to other major players, like Kraft, who asked an internal memorandum that none of its commercials appear during an episode of the ABC sitcom "Roseanne," in which Roseanne receives a kiss from the actress Mariel Hemingway, who portrays a lesbian.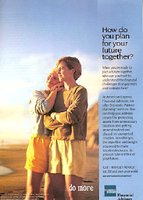 In 1998, an American Express Financial Services ad featured lesbians in an embrace on a cruise ship. "Diversity is very important to us, and it's a priority for us at American Express to reach out to many different communities. One of our focuses has been with the gay and lesbian market," says Jean Tambornino, the senior public relations consultant for American Express Financial Advisors.
In 2007 the Commercial Closet Association's annual Corporate AdRespect Honors recognized American Express for excellence in inclusive portrayals of LGBT individuals in their advertising, stating: "It showcases membership for extraordinary people and their lives and features diverse talent who have achieved incredible success in a variety of fields, including designer Tom Ford, "Queer Eye" producer David Collins, and comedian and showhost Ellen DeGeneres."
Ellen appeared in Amex commercials a couple of times, in her own typical way: joking around, working with animals, or doing her signature dance. One ad was with Beyoncé, premiering on Ellen's daytime show in 2008.
Marriage Equality
In 2011 they made a political statement: in an effort to support the legalization of gay marriage in New York, American Express wasted no time sponsoring wedding packages for gays to tie the knot. The website that was coordinating the packages was NYCGo.com, the official city guide, and provided links to five hotel marriage packages sponsored by American Express.
Packages being offered include "NYC I Do: Love Has No Boundaries/Born this Way Wedding Package" for 100 guests and a price tag of USD 25,000. More modest couples in the crowd could opt for the "I Do: The Right to Unite Package." Amex also operates the world's largest travel network, so these hotel packages were an extension of their vacation business.
Latin America
One year later Amex announced their support for the most important LGBT marketing event in Latin America - the 2nd International Expo & Business LGBT, being held in Cancun, Mexico. The Latin American LGBT market is considered to have a strong potential for a broad range of marketers.
Amex set up a "microsite", called Style-in LGBT for the occasion and an in-house LGBT resource group that focuses on Latin America.
Fernando Velázquez is a Director at American Express responsible for Global Field Effectiveness in Latin America and Global Corporate Payments. He has a major role within the organization in relation to the company's ongoing outreach in terms of LGBT customers and staff. He has been responsible for developing and implementing commercial strategies at board level, as well as marketing and customer service.
Three years ago, along with a number of fellow-employees from the LGBT community, Velázquez decided to create the LGBT Employee Network at American Express Mexico, which was established in February 2010.
Since then he has been the Network's leader and has overseen the development and implementation of a number of activities to benefit Amex employees within the Network, as well as help assist the ongoing transformation of the workplace and build connections for American Express into the LGBT market.
Shop Small
In 2012 a local initiative was born in Cape Cod, MA. Gabriella Giglio, EVP Global Human Resources: "At American Express, our LGBT community employee network "PRIDE" recently took a new look at some existing business assets. The result is a marketing program that's driving consumer and merchant engagement. The program, which launched in May is called "Shop Small Provincetown." It's a first-of-its kind initiative designed to help the more than 700 local merchants in this popular Cape Cod, Massachusetts, destination expand their business and connect with their customers, many of whom are part of the LBGT community.
It's been a two-phased process. In preparation for this peak-season Cardmember program, PRIDE members led a "Merchant Walk." They opened up a dialogue between American Express and nearly 200 shop-owners. The team also offered a free social media workshop with experts from Twitter and American Express, to help merchants use the platforms to better promote their businesses. And PRIDE continues to roll out the program through August with a special offer on Twitter that allows Cardmembers who sync their cards and Tweet the hashtag #AmexPtown to get a USD 20 statement credit when they spend USD 20 at a local merchant. The pilot is rounded out with a Human Rights Campaign partnership and sponsorships of local events like the Provincetown International Film Festival.
In a just a few months' time, the program has taken off – resonating with consumers and merchants."
The program revolved around a few defined principles, two being:
• If You Can't Speak the Language, Don't Fake the Accent. Consumers are savvy – and when working to reach new and diverse segment groups, you have to keep your approach and solutions authentic to the market segment needs and your brand assets.
• Start Small but Think Big: Programs like Shop Small Provincetown can start off as pilots – but they need to be developed with an eye towards scale if you want them to take off. In this case, the PRIDE network developed a program framework that could be easily replicated and scaled in markets around the world."
In the UK American Express came out supporting the Stonewall Brighton Equality Walk; "Aligning their brand with a reputable organization like Stonewall allowed American Express to reach an extensive existing network of gay people and gay consumers."
In 2015, in a collaboration with Airnbnb, the homepage of the card's website showed a lesbian couple (multiracial, to double up on their diversity) - as-a-matter-of-factly.
#ExpressLove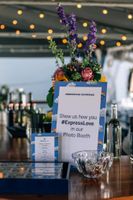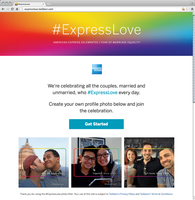 In 2016, Amex celebrated the 1-year anniversary of the landmark SCOTUS verdict with a couple of full-page print ads in newspapers like the New York Times. The ads were part of a larger Pride campaign #ExpressLove, showing the brand's support for gay marriage. The couples featured in the print work were real American Express card members that submitted to a casting call, while the photos featured were real photos that the couples' already had and submitted. The print work is the "first time we've done a big ad related to our work supporting the LGBT community," said Brad Minor, head of global brand partnerships and experiential. "It's a bit of a clever play with the first wedding anniversary. Traditionally that gift is paper so we wanted to do a New York Times hard copy print issue and do multiple ads there as well as with Paper Magazine." They also supported local nonprofits that champion the LGBTQ community and participated in several Pride events. They also encouraged its card members to shop at small businesses during Pride, using the tagline "Shop Small. Shop Proud," building on their regular "Shop Small" campaign.